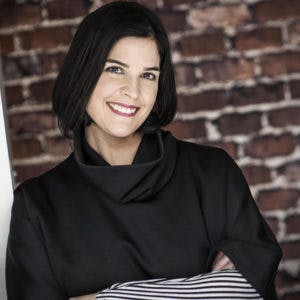 Whether you're in the market for your first home, moving up to make room for a growing family or downsizing in your retirement, buying and/or selling real estate is about so much more than a sales transaction. The result will affect virtually every aspect of your life and lifestyle – from the school your kids will attend to the dinner parties you'll host to how far you travel for a great cup of coffee.
My top priority as an agent is to ensure you understand the process, the market and your options – and have the info you need (in the form of stats, sales, comparables, neighbourhood details and market conditions) to make the right decision for your family – with zero pressure (ever).
With 15 years' experience helping buyers and sellers (and renters!) achieve successful outcomes in the Toronto residential real estate market, I recently joined Sage Real Estate, a boutique brokerage with a great energy, second-to-none customer service, and an innovative and modern approach to marketing.
From an early age, I knew I wanted to work in real estate. So, straight out of school, I moved to Toronto from my hometown (a farming community in Southern Ontario) and set about making it happen.
After completing a post-secondary program in marketing and advertising, I hung my shingle in 2004. With a ton of heart, determination and hustle, I've worked ever since to grow my business – one home at a time – into what it is today.
Though incredibly results-oriented on the business side, I've always taken an informal and 'human' approach to working with clients. I love getting to know them, the way they live and their hopes and dreams – and helping them achieve the real estate goals that (quite literally) shape their lives.
When I'm not meeting with clients or scouring the listings, you're most likely to find me spending time with my family – husband Petri, and our two young girls, Miina and Lumi – in our East York neighbourhood, or at our vacation property in Bobcaygeon.
Thinking of selling or looking to buy? I'd be delighted to meet you for a free consultation to discuss your goals and options, and see if we're a fit.
GIVING BACK

Giving back to the community is very important to me. I take pleasure in helping others and getting involved and helping where I can. We can all do our part!
I am pleased to support Covenant House by participating in the Women Unite Sleep Out as well as by donating a portion of every commission all year long. As Canada's largest agency serving at-risk, homeless and trafficked youth, Covenant House Toronto changes lives by providing the widest range of services and support to as many as 300 youth a day. More than a place to stay, they provide 24/7 crisis shelter and transitional housing on-site and in the community, along with comprehensive services including education, counselling, health care, employment assistance, job training and after-care.
I am currently a monthly donor to Sick Kids Hospital as well as the Centre for Addiction and Mental Health. I have been a part of the local breakfast program for underprivileged families, volunteered at the local women's shelter and each year I participate in the Shoebox Project, an organization that collects and distributes gifts in the form of shoeboxes to women at-risk of homelessness in Canada.
I am involved in my community as member of the Board of Directors for an East York not-for-profit childcare centre. I also serve as chair of the Fundraising Committee of the childcare centre, overseeing fundraising campaigns to raise funds to purchase items needed for the children attending. Lastly, I am part of the school council at my local elementary school.
Have you met Michael? This darling East York boy has a rare genetic disorder called SPG50 which has a potential cure. YOU can help by displaying a sign on your property to help raise awareness and funds. Let's give Michael the chance he deserves. Please contact me if you'd like a sign!
Visit www.CureSPG50.org for more information and/or to donate to this important cause! THANK YOU!